5 facts about working with a mortgage broker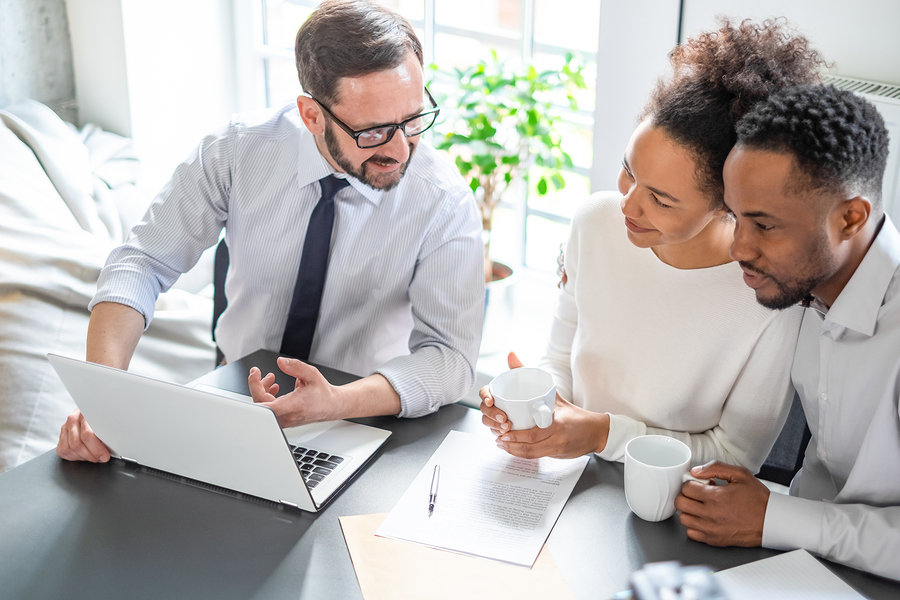 Finding your dream home might seem like the most stressful part of the home buying process, but for many buyers finding the right lender can be worse. From filling out multiple applications, fielding calls and emails from various lending officers, and trying to get years of financial paperwork in order, the mortgage process can take all the fun out of finding your new home.
Utilizing the services of a mortgage lender is one of the best ways to simplify the mortgage process. Whether you're a first time home buyer, have complex lending needs, or simply don't have the time to hunt for the perfect lender, a mortgage broker can be a valuable ally in the home buying process. The following are five facts about working with a mortgage broker.
1. A mortgage broker is a middleman between buyers and lenders
Mortgage brokers act as middlemen between lenders and buyers; they help their clients navigate the mortgage process. Because they work with multiple financial institutions, they can help buyers find the best rates, terms, and conditions for their mortgage. Because their dedicated job is finding loans for their clients, brokers know how to find the best mortgages and competitive rates. They are particularly helpful for those with complicated credit histories, people who are self -employed or work seasonally, or those purchasing a second home or investment property.
2. Mortgage brokers are paid on commission
. One of the most commonly asked questions about mortgage brokers is how they get paid. Most mortgage brokers charge a commission of 1% of the loan, which is due at closing. Other brokers may negotiate "no-fee" mortgages where the fees are rolled into the loan.
3. A mortgage broker is like a loan concierge
Paying a 1% fee for something you can do yourself might seem like a tough pill to swallow. A mortgage broker, however, is like a loan concierge who is designed to make the entire process as fast and easy as possible. They handle everything from shopping around for different lenders, negotiating interest rates, preparing paperwork, collaborating with the underwriting department of the lender, and keeping in contact with the closing and title companies. This keeps the transaction running smoothly – and quickly – to closing.
4. Besides the fee, there are few drawbacks
Besides the fee, there are few drawbacks to utilizing the services of a mortgage broker. As real estate professionals, they are often privy to loans and rates that regular buyers working with traditional lenders are not. In addition to saving you money, brokers can help save you time and make the whole experience less stressful.
5. Referrals are the best way to find a good broker
Ready to find a mortgage broker? Ask friends, family, coworkers, and even your real estate agent who they have had a good – or bad – experience with. Ask questions about their experience, the level of service you an expect, and their preferred communication style; this ensures you aren't fielding multiple phone calls a day when you'd prefer to be reached over email. Likewise, don't be afraid to interview multiple brokers before making a decision!
by Author, August. 27, 2019