How to increase equity during quarantine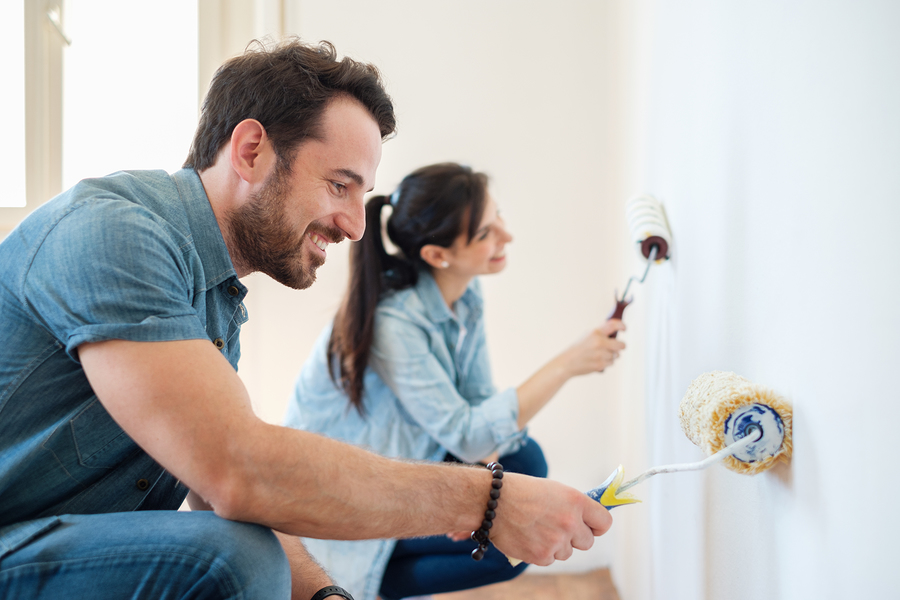 Because of the Covid-19 quarantine, most of us are spending more time in our homes than ever before. In addition to learning how to bake bread or finishing a giant jigsaw puzzle, now is the perfect time to tackle improvement projects around the house that can add equity to your home.
Short-term projects can build long-term equity
While it may be impossible to start a major kitchen remodel, there are still a number of home improvement projects that can add equity to your home. Start by making a plan; prioritize projects that you can complete by yourself at home without outside help. As a rule of thumb, home improvement projects should only "cost" 25 cents to the dollar, with the other 75 cents going directly back to increasing the value of your home.
Plan ahead during quarantine
Take the time to plan out projects in advance to ensure you have access to all necessary supplies. While many home improvement stores remain open during quarantine, travel and shopping may be restricted based on stay-at-home orders in your area. Plan ahead as many stores have reduced hours, require masks, have limited numbers allowed in store, or have put other social distancing measures in place. Consider other options such as curbside pickup or home delivery when shopping for project supplies.
Four fast projects to complete during quarantine
The following are four home improvement projects that can add equity to your home during quarantine.
Paint a room

Paint is one of the easiest – and most transformative – home improvement projects. If you are planning on selling your home in the near future, opt for neutrals such as greys or creams; bold colors can help create an eye-catching accent wall in a space. A gallon of paint generally covers about 400 square feet. In addition to picking out the perfect color, don't forget to add the painting supplies to your shopping list: rollers, brushes, painters tape, drop cloths, and rags in case of any spills.

Replace faucets

Replacing outdated faucets is a quick and easy way to update a kitchen or bathroom. Basic fixtures cost as little as $30, with fancier touchless faucets – which are perfect for avoiding germs – ringing in at over $200. There are video tutorials on how to replace most faucets on YouTube that can provide step-by-step instructions for beginners or those with a basic tool box.

Install under cabinet lighting

Under cabinet lighting is a high-end finish that can be easily installed in about 30 minutes. LED light strips are ideal as they produce less heat and are more energy efficient. Begin by deciding where you want lights to be placed, how far apart they will be spaced, and how many you need; a power drill may be required for installation.

Clean up the deck

Refresh the look of your deck or patio with a power washer, which can be rented from most home improvement stores – or borrowed from a handy neighbor. Both cement and wood can benefit from power washing to remove stains; this also helps prepare wood for being stained. Finish the look by adding new chair cushions, an outdoor rug, or potted plants.
by Author, June. 17, 2020